Welcome to Village Green, one of Bellingham's newest communities. Set amongst the pines, Village Green Development may be just what you're looking for. Conveniently located off Yew Street on Elmhurst Court, Village Green Development is accessible by public transit system, close to schools and nearby Lake Padden which offers a plethora of activities for all ages.

Greenbriar Construction is now building homes in the Village Green Development, a 15 single family home subdivision. There are a variety of types of single family homes being built including, ramblers, 2 story homes, homes with 2 and 3 car garages and homes with and without basements.
Each Greenbriar home is designed with distinctive features and finishes aimed to please most home buyers. Three and four bedroom plans / one and two story homes will be built. Greenbriar Home's signature artistry will be found throughout.
There is currently 2 homes that are under construction, 2-two story homes with 3 car garages (Christi Plan) and (Brandon Plan). For more information on the availability of these homes, contact Greenbriar Construction.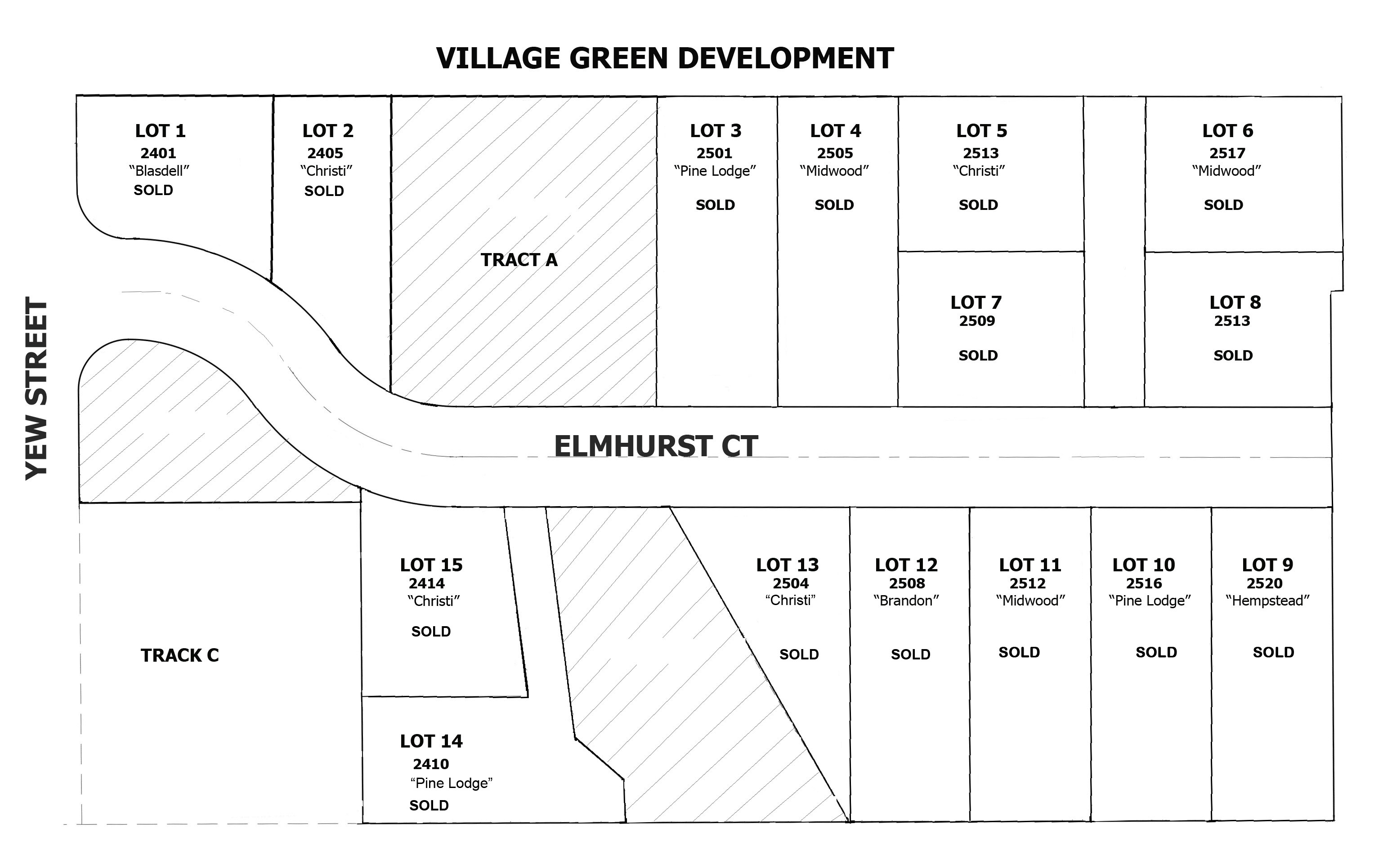 Directions to Village Green Development: exit on I-5 at Lakeway Drive and turn onto Lakeway Drive; travel east on Lakeway Drive approximately 2 miles; turn right onto Yew Street and travel one tenth (0.10) mile up Yew Street; turn left onto Elmhurst Court (just past Alvarado Street) and you have entered the Village Green Development.