David is a second generation builder whose father, Jerome Edelstein, spent his life building homes and public works' buildings in the New York and California areas. David began sweeping out houses for his father when he was 5 years of age and continued working for his father throughout his school years. When David was discharged from the Army in 1970, he went to work full time for his father in the construction business. In 1973, David formed his own construction company and has since built hundreds of homes, condominiums and apartments in all price ranges throughout Huntington, New York and Bellingham, Washington.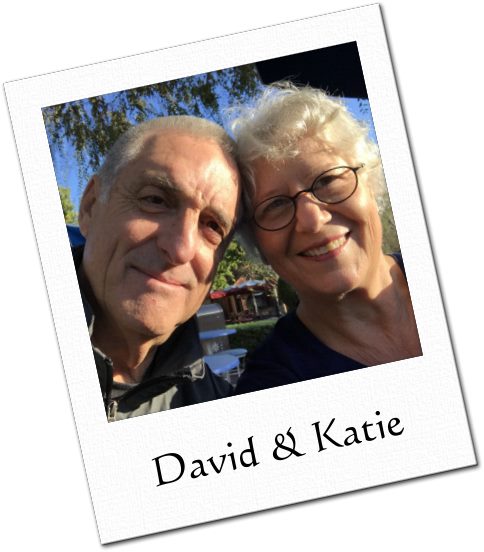 In 1990 David's wife, Katie, joined the Greenbriar Team and offers customers her expertise in interior and exterior design. Now the art of fine homebuilding and quality construction is being passed onto two of David and Katie's children, Josh and Jessica. After graduation from college, Jessica returned to Bellingham in 2004 to join the Greenbriar family team where she works alongside her mother, helping to select design features for Greenbriar homes.
Like his father, Josh has been involved in construction his entire life, learning and acquiring more knowledge about the construction profession. After high school graduation, Josh decided to focus his college education in the construction industry and enrolled in the construction engineering program at California State University Long Beach, CA. After graduation from college, he made the decision to return to Bellingham. Josh has taken all the practical experience and education he has learned throughout his life and is now applying them to every construction project Greenbriar Construction is involved in.
David has always prided himself on craftsmanship, artistry and quality and Greenbriar Construction reflects these standards. David built Greenbriar Construction's reputation by providing buyers with a finished product they can be proud of. Each home showcases the 'Greenbriar' look, marked by a combination of wood, brick and stone, complete landscaping, functional designs and overall quality. David's commitment to excellence has turned a small home office operation into a noteworthy construction company whose name is synonymous with quality and value.
"We hope you'll view our website and get a better understanding of what Greenbriar Construction has to offer a new home buyer. Your choice in a Bellingham builder is one that will affect the outcome of your home. We've built the reputation of Greenbriar Construction over time...home by home, family by family. Our close involvement with each phase of the building project assures total satisfaction by the customer. From the initial phases through completion and move-in, we will be overseeing every aspect of planning and building your new home. If you're looking for a unique home in the Bellingham community, with all the special touches you expect, let Greenbriar Construction put its experience and dedication to work for you."
David Edelstein